Delivery: charges are determined by zip code. Any deliveries outside of a 2 mile radius of city limits will incur additional charges. If you have questions, or have special requests...please call us directly 304-927-8032
Tea Cup Delight
Item #
BS1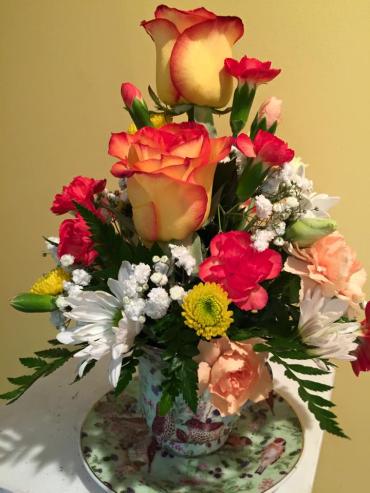 A dainty teacup filled to the brim with seasonal florals is a delightful treat! (Florals may vay in color and type by season).
---
Substitution Policy
Due to seasonal availability, if the exact flowers or container you have selected are not available, our expert florist will create a beautiful bouquet with the freshest available flowers. We will only substitute items of equal or higher value.
You may also like...